TAKE CONTROL OF
YOUR ONLINE BUSINESS


No Monthly Payments
No monthly charge if you have our CyberCom Pay Online services.
No contracts
We have merchant terms and conditions for legal reasons but beyond that we won't hold you to anything. Our banking partners will also have a merchant agreement with you for legal purposes
Low Setup Costs
Get started with CyberCom Pay Online for $99+GST
No changing banks
All you need is your CyberCom Pay Merchant Account to start accepting credit cards online.
Low transaction rates
One new fixed rate of 2.85% for New Zealand and overseas issued credit cards (Visa/MasterCard), 1.29% for registered New Zealand charities (New Zealand issued credit cards).
Fast settlement
For new merchants provisionsed after 30th June 2017, funds will now be settled same day as long as they happen before 6pm. Transactions after 6pm will be settled the next day. For old merchants provisionsed before 30th June 2017, settled in your account within 5 business days with no withdrawal fees.
CyberCom Pay Online
If you mainly transact online or have an e-commerce website, this is for you. Get paid in one click through sending e-invoices, accept credit card payments through your website and process recurring payments with a one time setup fee of $99+GST.

BUSINESS ANYWHERE
Take control of your business. Sell anywhere and manage your inventory, customers and money with our Point-of-Sale system.

SELL ONLINE
Accept credit cards online. Business all online, or taking your brick and mortar store digital? Increase your earning potential.

SELL WITH MOBILE
Take your business where your customers are without the wires. Sell using the CyberCom Pay mobile app and never miss out on a sale.

RECURRING
With customizable subscription templates, real time reporting and the My CyberCom Pay subscriber portal, we take care of recurring billing so you can take care of business.

SELL MORE
Integrate with shopping carts or create "Buy Now" buttons and use CyberCom Pay hosted payment pages to sell, no e-commerce store required.

MINI CRM
Know your customers better with our CRM system. Collect purchase data, integrate with email marketing and build relationships that grow your business.

GO GLOBAL
Increase your market size and sell more. Transact in 12 major currencies without foreign exchange fees.

MANAGE YOUR MONEY
Get paid in one click. Securely send invoices to your customers, track invoice and payment links and manage your cash flow via CyberCom Pay E-Invoice.
NO EXTRA CHARGES
If you process "card not present" transactions, we don't charge you extra for that.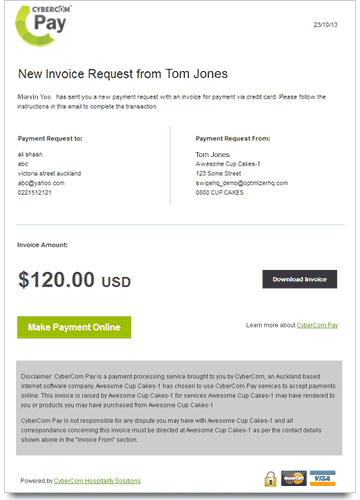 Get paid with one click. Upload your invoices and CyberCom Pay securely sends them to your customers.

See when customers have viewed your invoice or clicked on the payment link. It's proactive cashflow management.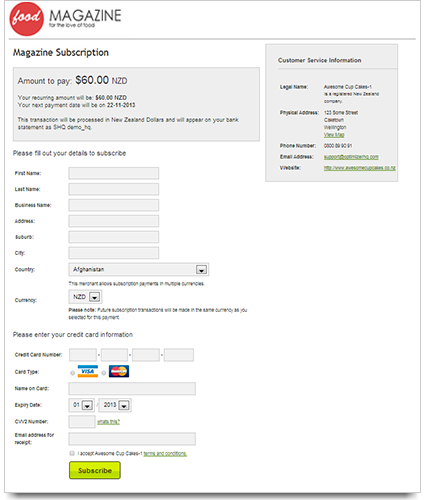 Create and manage your recurring payments all from the Merchant Dashboard. When you're done, add "Subscribe Now" buttons…

It's that simple.

Read More...
FREQUENTLY ASKED QUESTIONS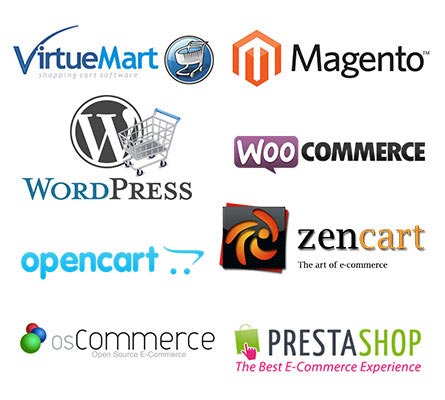 PLUGINS FOR SEAMLESS INTEGRATION



You can view when customers have viewed your invoice or clicked on the payment link.

CyberCom Pay currently integrates with several of the world's top Shopping Cart systems. We're adding more all the time. For a list of who we work with, click the link below.

Learn How...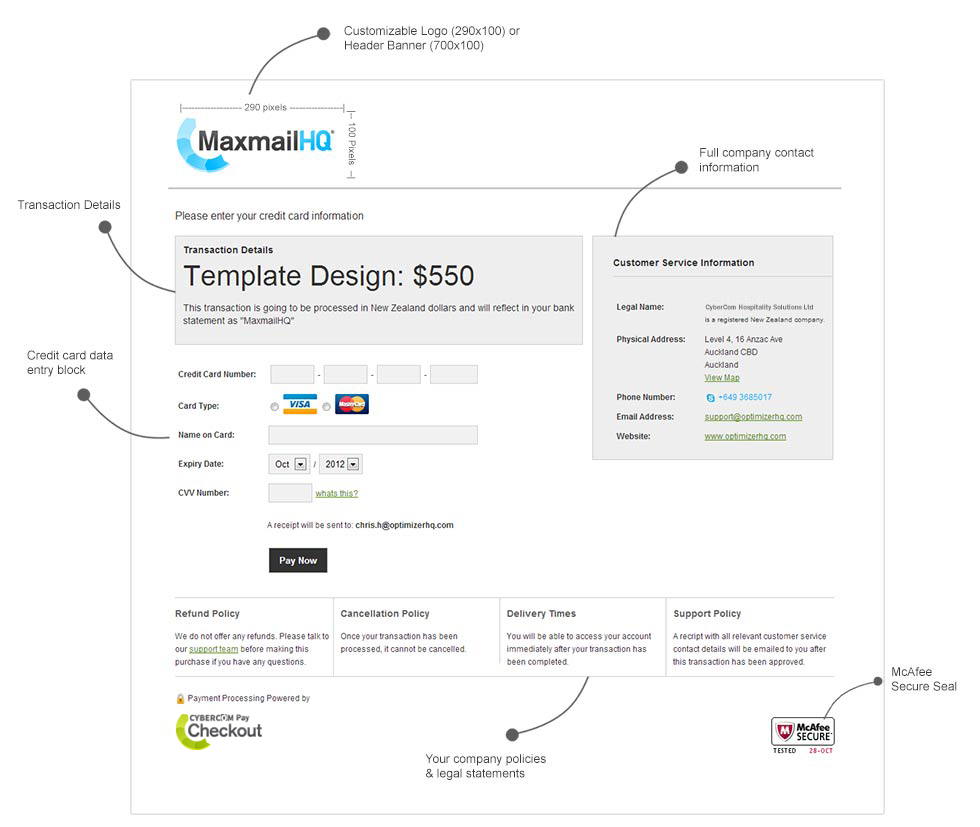 CUSTOMISE THE USER EXPERIENCE



CyberCom Pay uses a simple, yet powerful interface that lets you customize the payment pages your customers will see when paying you online.

Upload your company logo, change background colours and customer service policies. Take a look at our developer APIs.

Learn How...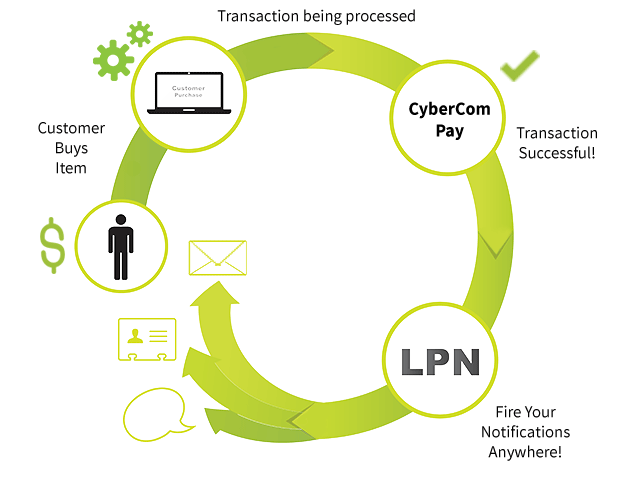 LIVE PAYMENTS NOTIFICATIONS



CyberCom Pay has APIs available that can be used to manage your inventory and customer service functions.

Get instant notification when a transaction occurs and take action based on these notification events. With call-back URLs you can define how our APIs can notify you when your specified events take place.

Learn How...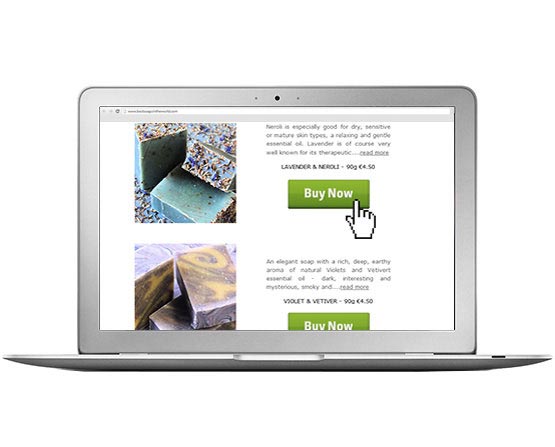 BUY NOW BUTTONS



No online store? No problem.

Easily create "Buy Now" buttons that you can add to your website or your emails. We provide you with the HTML code and you copy and paste.

Get paid with a click.

Learn How...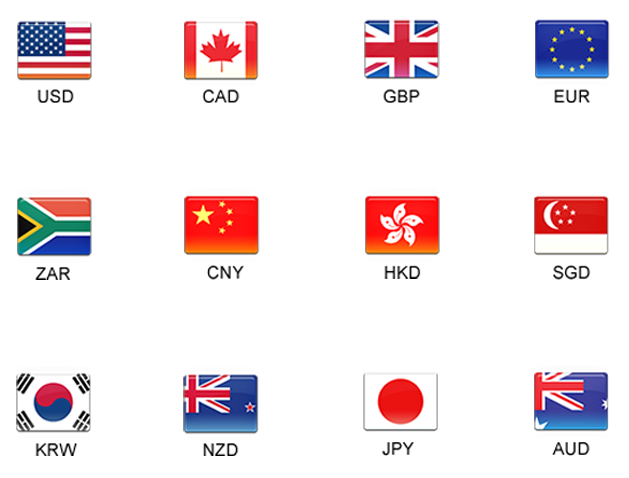 SELL IN MULTIPLE CURRENCIES
Go global and sell more. Earn more by accepting international currencies. Accept payments in 12 major currencies. NZD, AUD, USD, CAD, GBP, EUR, ZAR, CNY, HKD, SGD, KRW and JPY.

Learn How...